Favorite Links
Favorite Links
The following is a list useful links that I have compiled. If you wish to be added to this list, please send me an e-mail.
Favorite Sites
Website created by Kirk Alderman, which honors a great astronaut who was killed in Apollo One on Jan 27, 1967.
Website created by Kirk Alderman of his fraternity chapter at the University of South Florida where Kirk served as the Chapter Advisor.
Read up to thousands of newspapers world-wide at your fingertips.
Enjoy thousands of webcams from around the world.
All those e-mails on getting rich, dangers, missing people, and more - check it out here first.
A source of faith - one of Kirk's favorite sites.
Welcome to the Internet Movie Database, the biggest, best, most award-winning movie and TV site on the planet.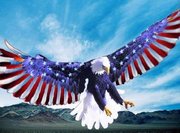 The Smithsonian Institution's National Air and Space Museum maintains the largest collection of historic air and spacecraft in the world. It is also a vital center for research into the history, science, and technology of aviation and space flight, as well as planetary science and terrestrial geology and geophysics.
1 of 5 girls and 1 of 6 boys will be molested before their 18th birthday.
90% of all sexual assaults against children are committed by someone whom the victim knew.
The typical sexual predator will assault 117 times before being caught.
The re-arrest rate for convicted child molesters is 52%.
We invite you to use our free service to locate registered sex offenders in your area. Just enter an address and we'll show a map. You can click on the squares that appear and see photos (where available) addresses, convictions and other information about the offender.
"Ultimate Sacrifice" reveals for the first time in any book that JFK was the target of an assassination plot during his long motorcade in Tampa, Florida, on November 18, 1963, four days before Dallas. The Tampa plot -- and its many parallels to Dallas -- has remained hidden because of the battles John and Robert Kennedy were waging against Fidel Castro and the Mafia in 1963.
Have Fun!